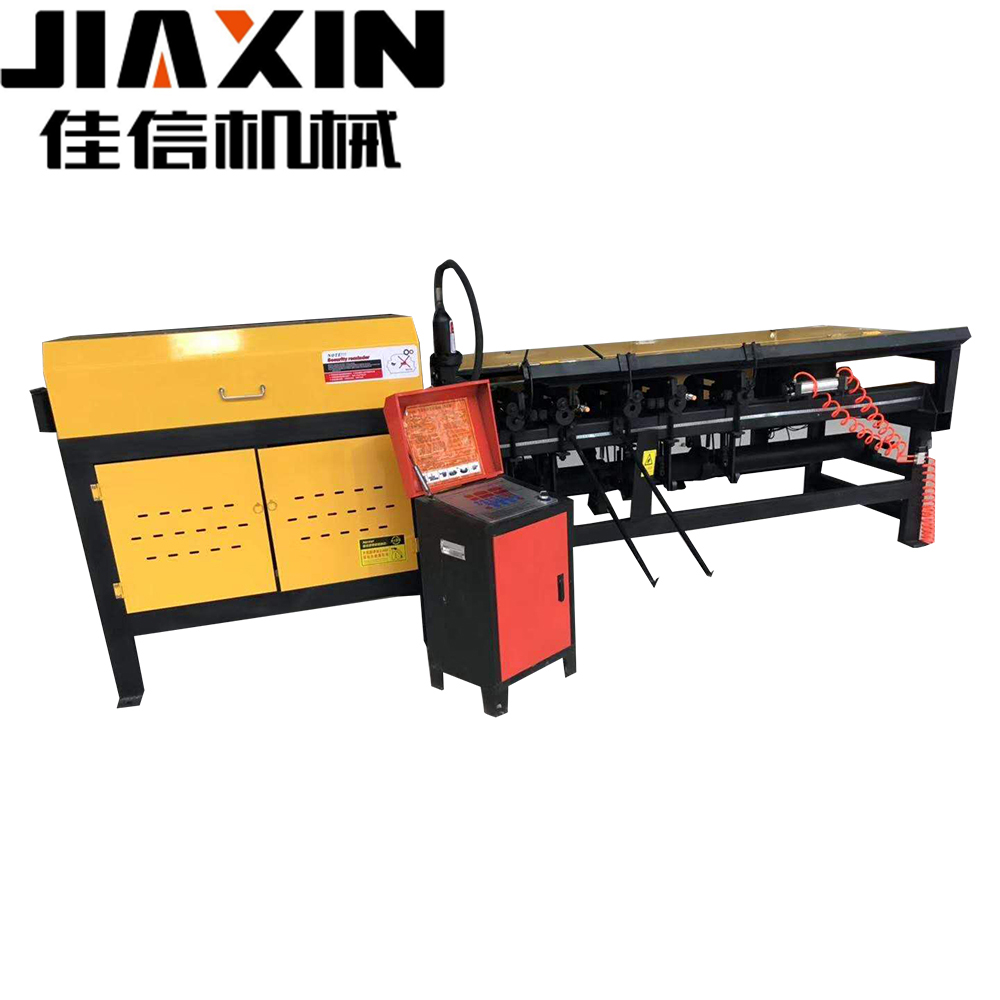 We are professional manufacturer on Automatic CNC steel round bar bending machine, CNC automatic steel bar bending machine, stirrup bender,CNC stirrup bending machine, CNC wire bending machine and CNC wire forming machine
This model can bend wire stainless steel, aluminium and stainless steel
The rebar Diameter from 4-8mm, 4-10mm and 4-12mm
PLS send me your drawing you want to bend, then we could do the sample for you.
Our goods have shipped worldwide, hoping we could establish long term business also.
Looking forward to your reply.

TECHNICAL DATA
Product capacity :
4-8毫米
Straightening motor
7.5kW
Bending motor
1.5kW (with reducer)
Bending Speed
2600pieces/hour (take 20cmx20cm square as sample)
Straightening part dimension
1500x550x1300mm
Bending part dimension
2000x1450x950mm
Type :
Automatic
Main purpose
Staighten, cutting and bending
Weight:
750KG
Color:
        定制
Accuracy:
        ±1毫米
SCOPE OF SUPPLY
NO.
COMPONENTS
QUANTITY
1
Machine body

Wire straightening units
1 UNIT
Wire feeding unit
1 UNIT
Wire bending unit
1 UNIT
Wire cutting unit
1 UNIT
Electric cabinet
1 UNIT
Collecting bench
1 UNIT
2
Control console
1 UNIT
3
Spare parts
1 SET
4
Tools
1SET
5
User's guide
1SET
Details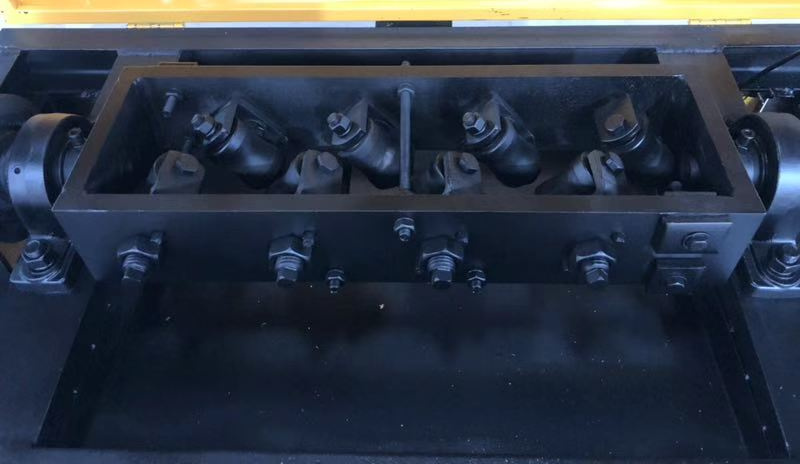 1, Straightening frame.
The straightening frame can run smoothly at high speed through the dynamic balancing process. The straightening wheel is made of cr12mov, which is wear-resistant and has a long life.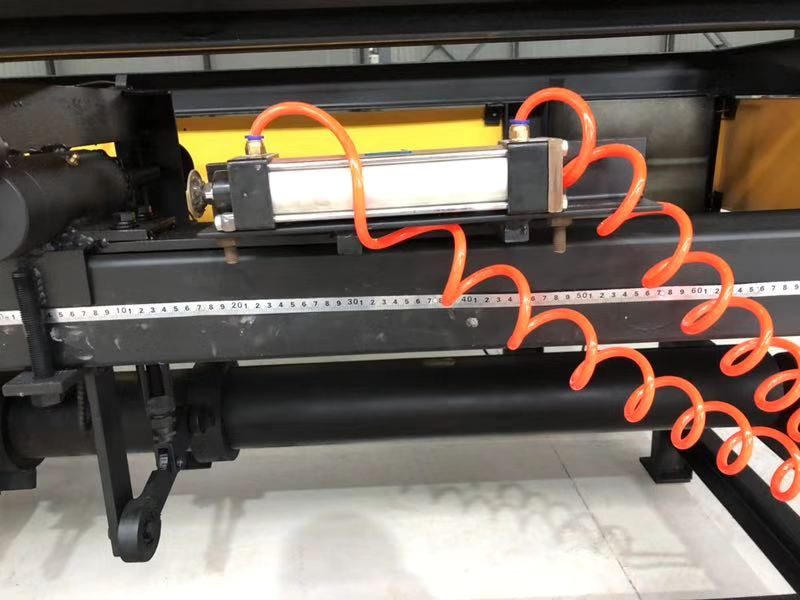 2, The stirrup part is flush with the cylinder and equipped with a pneumatic pushing device to make the stirrups more neat and the hook length uniform.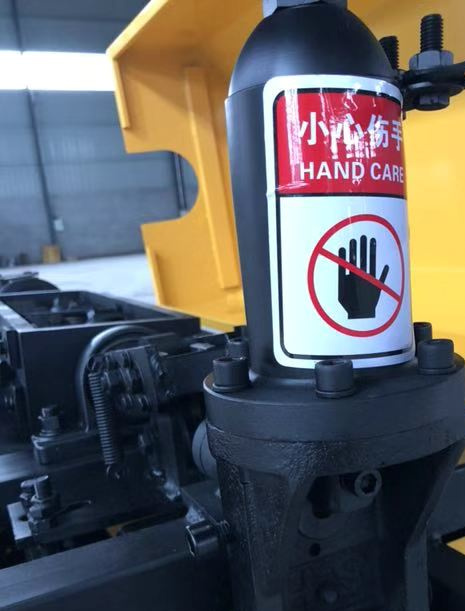 3,Hydraulic cut-off, hydraulic cut-off, high strength, less failure, blade material is 9crsi. Increase service life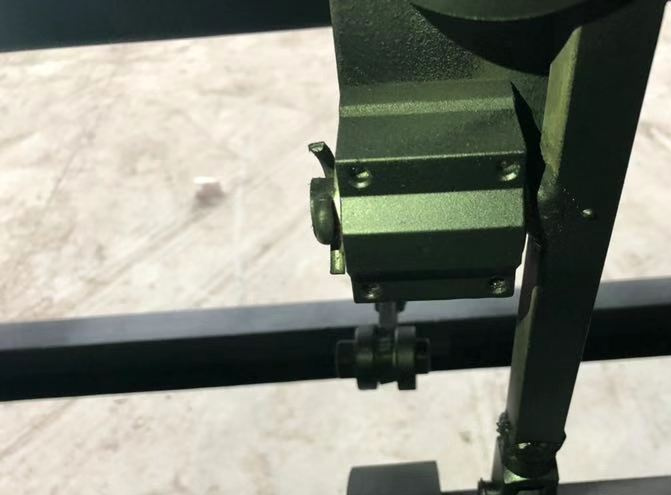 4, The central shaft pull bearing has a bracket, the central shaft is frequently pulled, and the bearing design is used to increase the service life and reduce failures.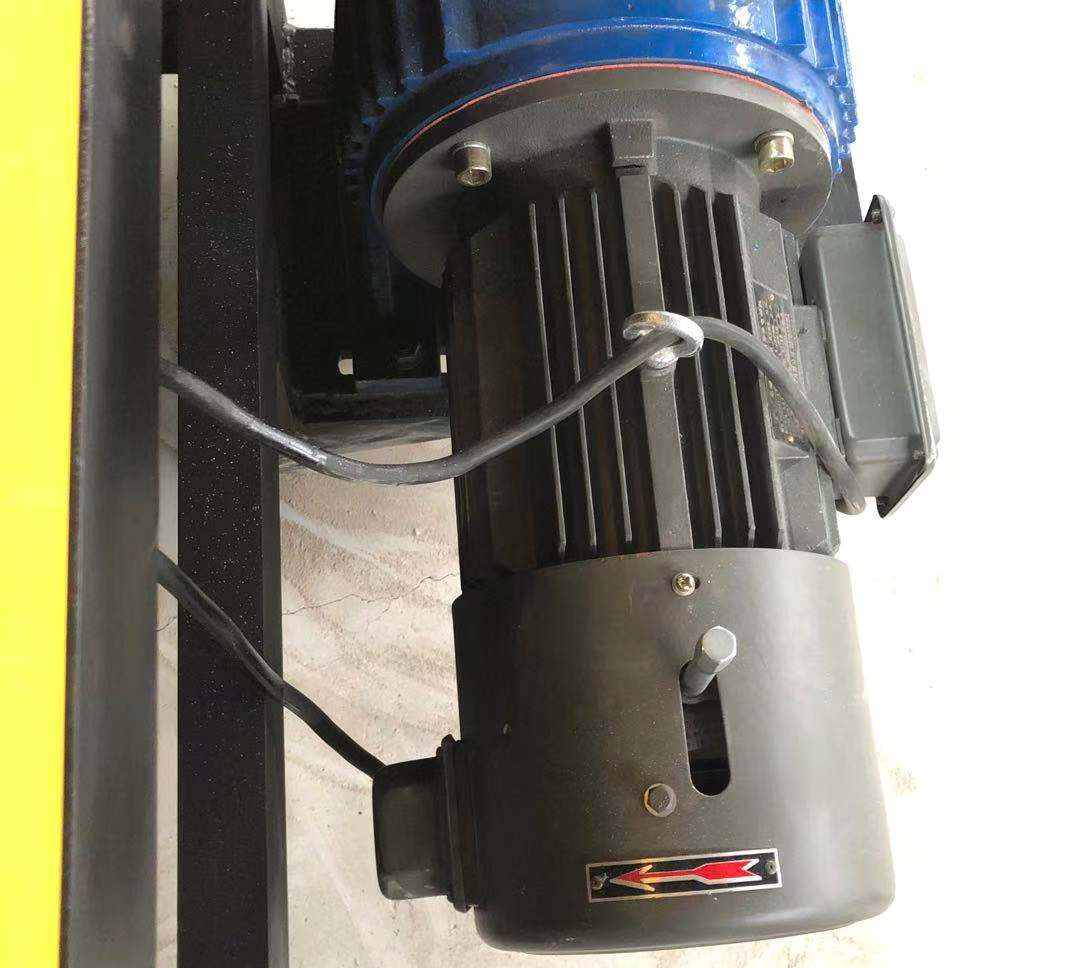 5, The stirrup motor, the stirrup motor is equipped with electromagnetic braking, so that each stirrup can be accurately positioned without dislocation. In addition, it is equipped with independent heat dissipation, and the independent fan continuously dissipates heat to the motor, making the motor more powerful and no failure.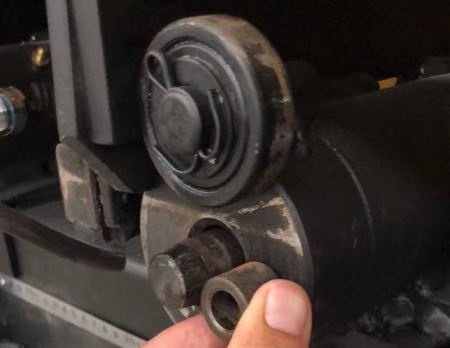 6, The wear sleeve of the central shaft of the machine head, the wear sleeve is added to the contact part between the central shaft and the steel bar. The wear sleeve is made of special material and is resistant to wear. During the processing, the wear sleeve is only worn. After grinding, changing the sleeve can reduce the cost , Increase life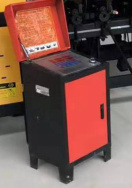 7, Control console
Professional PLC controller, with touchscreen .
Support English operating.